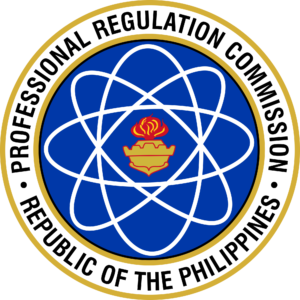 Ever encounter someone in their early 20's offering real estate projects and gives you a business card with the title Real Estate Consultant on it? Well, these persons would likely be illegals or 'colorums'. They did not go through proper training or a CPD (Continuing Professional Development). Otherwise, they will know that they cannot just use the title as there are legitimate persons holding those titles. As of January 2018, there are only about 200 duly licensed Real Estate Consultants in the Philippines.
Who are Real Estate Consultants?
RA 9646 Sec 3 (g ) 1. defines Real Estate Consultant as a duly registered and licensed natural person who, for a professional fee, compensation or other valuable consideration, offers or renders professional advice and judgment on: (i) the acquisition, enhancement, preservation, utilization or disposition of lands or improvements thereon: and (ii) the conception, planning, management and development of real estate projects.  This definition is different from that of the Real Estate Broker (g) 4 and the Real Estate Salesperson (g) 5. As such, Real Estate Consultants are not supposed to sell, negotiate or advertise a property or perform the functions of a real estate broker, unless one is also a Licensed Real Estate Broker. The function of Licensed Real Estate Brokers are as follows:
  4. Real estate Broker – a duly registered and licensed natural person who, for a professional fee, commission or other valuable consideration, acts as an agent of a party in a real estate transaction to offer, advertise, solicit, list, promote, mediate, negotiate or effect the meeting of the minds on the sale, purchase, exchange, mortgage, lease or joint venture, or other similar transactions on real estate or any interest therein.
5.  Real estate Salesperson – a duly accredited natural person who performs service for, and in behalf of, a real estate broker who is registered and licensed by the Professional Regulatory Board of Real Estate Service for or in expectation of a share in the commission, professional fee, compensation or other valuable consideration.
Qualifications of a Real Estate Consultant:
Here is why a person in their early 20's cannot claim to be Real Estate Consultant:
To qualify to become a duly licensed Real Estate Consultant according to Sec 14 (c) of RA 9646: of good moral character, and must not have been convicted of any crime involving moral turpitude. Provided, That an applicant for the licensure examination for  REAL ESTATE CONSULTANTS  must show proof that he/she has at least (10) years experience as a real estate broker, or an assessor, or as a bank or institutional appraiser or an employed person performing real property valuation, or at least five (5) years experience as a Licensed Real Estate Appraiser. 
 The examination for Real Estate Consultant consists of two parts- written examination where 60% of the score will be based and the 40% will be from the oral examination which required submission of a complete feasibility study of a real estate project to be submitted upon acceptance for examination.
The title Real Estate Consultant is considered to be the Ph.D. or the doctorate degree for the real estate profession and the highest title that a person can get in this profession. We implore all practitioners and the public to avoid using this title if you are not a duly licensed Real Estate Consultant who passed the corresponding Board exam. Usage of this title is a violation of Sec 39 of RA 9646 and punishable by fines and imprisonment.
For the public, buyers and sellers of real estate properties, if you encounter one using the title and his/her name is not on the roster of Real Estate Consultants at the PRC (Professional Regulations Commission) website –  http://online1.prc.gov.ph/Verification please file a complaint with the corresponding evidence in violation of RA 9646 to your nearest Municipal Trial Court.
By: Genevieve F. Bonquin, REB REA REC
realestatedirectory.org.ph